Wrapper Direct Inc. has clients in many different manufacturing and processing industries, as well as government and military institutions.  This includes the agricultural, beverage, pharmaceutical, distribution, food, and many other sectors.
Below you will find just a few of our many customers satisfied with the services and pallet wrapping equipment provided by
Wrapper Direct Inc.!

"... machine has been problem free", "... is meeting all our needs", and "All the operators love it!"
Bob Kowall
Delmare Quality Foods Inc.
---

"... it's been great and we are very happy with the machine, especially now that we are in the middle of a move and we are not having to hand wrap 50 loads a day!"
John Stacey, Operations Manager
Seagulf Marine Industries Inc.
---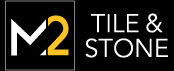 "... the machine is wonderful ... everyone loves it ... good value for the money."
Jack Lewis
M2 Tile & Stone
---
"Yes we did receive the shrink wrap machine. It looks good. Thanks for everything. Appreciate your prompt service"
Todd Naber
TKN Company Farm Ltd.
---

"... wrapper it is all set up and in use. No issues."
Jim Whillier
Lancaster Technologies Inc
---